10 Fun Things to Do on a Rainy Day in Playa del Carmen
With over 300 days of sunshine annually, Playa del Carmen is known for baby blue skies and warm, turquoise seas. Regardless, occasional inclement weather can impede on your beach time. Therefore, you may want to find alternative activities away from downpour. Please enjoy our list of 10 fun things to do on a rainy day in Playa del Carmen.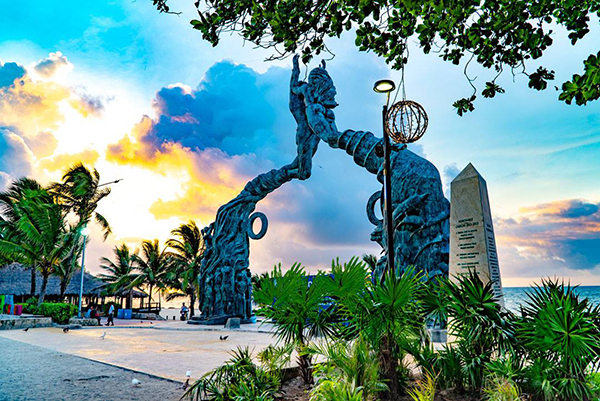 The Portal Maya Statue reaches 50 feet tall, and can be found at the Parque Fundadores near the Cozumel ferry.
Table of Contents
1. Catch the Latest Flick in our Movie Theaters
2. Go Shopping
3. Enjoy Mexican Coffee and Chocolate at Ah Cacao
4. Explore the 3D Museum of Wonders
5. Visit the Aquarium
6. Pamper Yourself at a SPA
7. Take a Cooking Class
8. Observe Mexican Hand-Blown Glass
9. Test Your Luck at a Casino
10. Visit a Covered Cenote
1. Catch the Lastest Flick in our Movie Theaters
If you have to spend a few hours indoors, why not catch a movie? Playa del Carmen has two large multiplex complexes, with several theaters in each one screening a variety of films. You can catch the latest Hollywood blockbuster or a smaller Mexican production. English language versions are shown with Spanish subtitles (marked SUB). Both theaters tend to show the same shows, but the Cineapolis theater is nicer with better popcorn!
A - Cinepolis
Location: Plaza de las Americas Mall, Avenue CTM between 115 Avenue and Chemuyil.
Map: Map to Plaza Las Americas Mall
Movies and Show Times: Movies and Showtimes
Plaza Las Americas is located across the highway on the northern side of town. The mall provides lovely shops and a sizable food court. Taxis should cost no more than $70 pesos one way. It is also accessible by colectivo. Just look for the one marked PLAZA DE LAS AMERICAS, and ask the driver to make sure.
B - Cinemex
Location: Centro Maya Mayy, highway and Calle 41 sur
Map: Map to Centro Maya Mall
Movies and Show Times: Movies and Showtimes

Centro Maya Mall is located on the southern end of Playa, just off the highway. You can reach Centro Maya by boarding a colectivo that says SORIANA, which will drop you off outside the mall. Once there walk to the western end where the food court is located. You may also take a taxi, which should cost around $35-40 pesos one-way from the downtown area.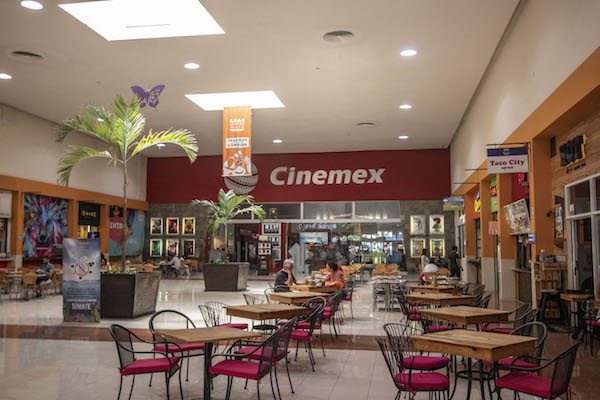 Cinemex is one of two movie theaters in Playa del Carmen showing films in English and Spanish.

2. Go Shopping
Playa del Carmen offers a myriad of shopping options from covered malls like Plaza Las Americas and Centro Maya mentioned above to open-air areas with light covering to fulfill that shopping fix.
A - Plaza Paseo del Carmen
Location: 10th Avenue at the corner of Calle 1 sur
Hours: 7.00am-11.00pm
Map: Map to Paseo del Carmen
B - Calle Corazon
Location: 5th Avenue between Calle 12 and Calle 14
Hours: 11.00am-11.00pm
Map: Map to Calle Corazon
C - Quinta Alegria
Location: Corner of 5th Avenue and Constituyentes Avenue
Hours: 10.00-10.00pm
Map: Map to Quinta Alegria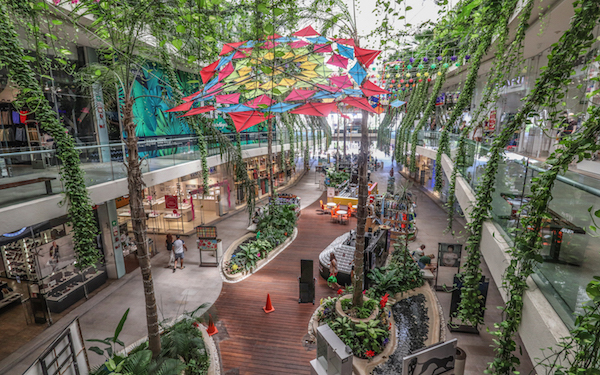 Quinta Alegria mall offers shelter from the rain and many stores that are ideal for an afternoon of shopping
3. Enjoy Mexican Coffee and Chocolate at Ah Cacao

Ah Cacao is one of our favorite places to sip hot coffee and munch on authentic Mexican chocolate. Why not stop by on a rainy day to converse with friends or surf the internet? Enjoy a wide selection of beverages and treats like cafe mocha, Mayan hot chocolate, brownies and chocolate mousse. We also recommend buying their boxes of chocolate to bring home as gifts to friends.

Ah Cacao has three locations in Playa on 5th Avenue: between 38th and 40th Streets; 2nd Street; and 30th Street. However, the best one for a rainy day is between 38th and 40th Streets. It spans 2 floors with ample room including sofas on the top floor.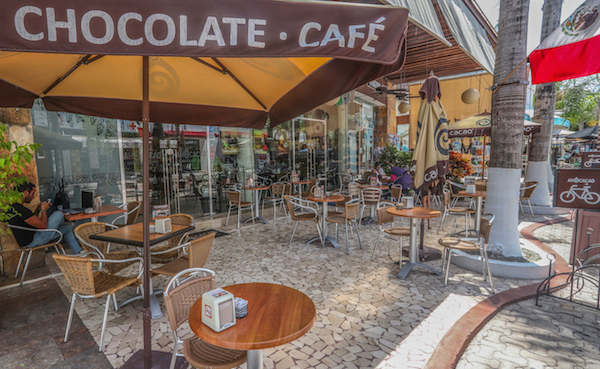 Ah Cacao is one of Playa's best know locally-owned coffee shops, and a great place to hang out when it rains.
4. Explore the 3D Museum of Wonders
Visitors to the museum are not just observers but participants in the floor to ceiling 3D illusion art work of artist Kurt Wenner. Guides assist in the interactive play and help visitors get the best photo at each exhibit. All you need is a DSLR camera or a cell phone. Visitors are encouraged to take photos and can return to any pieces as many times as they wish.
The ceilings were out of reach for interactivity, so Wenner worked on his technique to bring the 3D art form to ground level and enable people to interact with the images - not just look at them.
Hours: 11:00 am to 10:00 pm
Price: $30 USD per person
Location: 10th Street and 10th Avenue, Plaza Pelicanos, Playa del Carmen
Website: https://www.3dmuseumofwonders.com/
Map: Map to the 3D Museum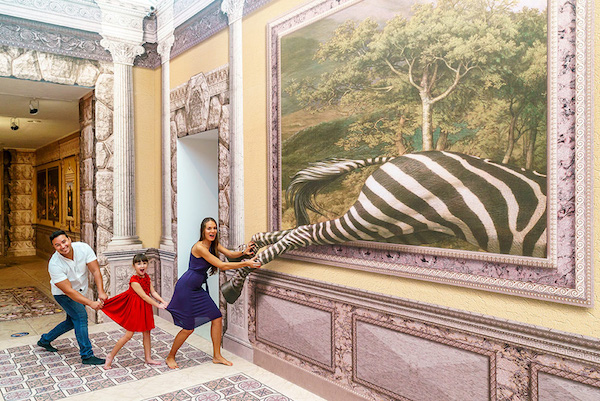 Playa's 3D Museum contains beautiful artwork that allows visitors to interact in a creative manner.
Playa Del Carmen's aquarium presents more than 200 colorful aquatic species living in 45 exhibits. It was created to educate locals so they could learn about our local marine life. Enjoy various sea life like corals, sharks, jellyfish, starfish, rays and a multitude of fish.
To ensure the health and maintenance of the habitats, they use an advanced pumping system that filters 7 million liters of water. This filtratrion system plus daily supervision helps ensure conditions mirror sea life.
Location: Between Calle 12 and Calle 14 just off 5th Avenue.
Hours: 11:00 am to 9:00 pm, Monday to Sunday
Price: $15 USD for foreigners, $179 pesos for Mexican Nationals, $149 pesos for Quintana Roo residents, $140 pesos for seniors
Map: Playa del Carmen Aquarium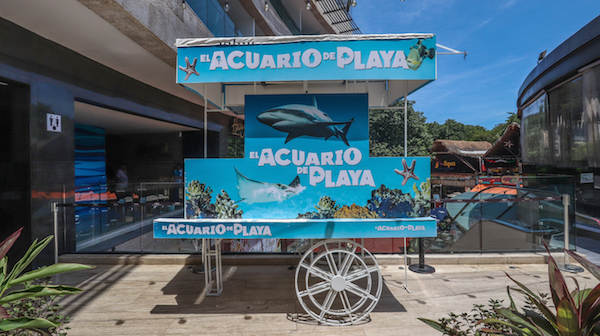 Playa del Carmen's aquarium offers respite from the rain and a chance to witness over 200 marine species.

What better way to spend a rainy day in Playa del Carmen than by enjoying a relaxing massage, a pedicure, manicure, facial or any combination of the above. Prices in Playa del Carmen may be affordable as compared as what you may find back home. So why not enjoy a day of pampering?

A - Veroncia's Massage Gold
Location: 1st Avenue between Calle 24 and Calle 26
Hours: 9am-8pm
Map: Map to Veronica's Massage

B - Sunset Spa
Location - House calls and visits to your home
Hours: Open
Contact: Connie's phone: + 52-771-260-8138, email: [email protected]

C - Monica's Manicure and Styling
Location: 5th Avenue between Calle 26 and Calle 38
Hours: 9am - 11pm
Website: https://monica-manicure-styling-salon.negocio.site/
Map: Map to Monica's Manicure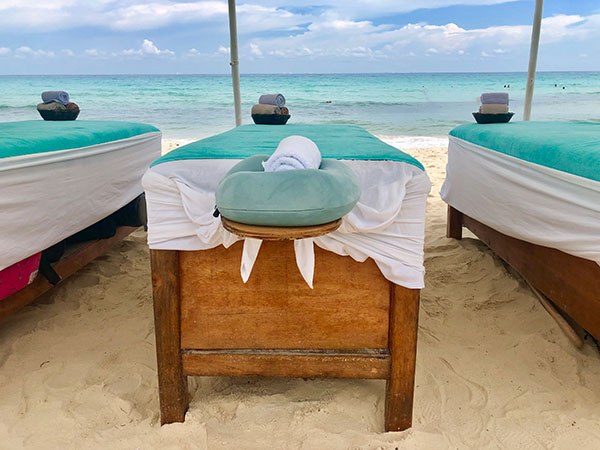 Enjoy a relaxing massage on a rainy day in Playa del Carmen.
Co. Cos Cooking Class offers a wonderful individual or group experience to learn some new culinary techniques. I've taken both the Mexican and Thai cooking classes and loved both. Lessons tend to last all afternoon into the evening. They are a fun and enjoyable way to socialize and to cook and eat great food.

Location: El Cielo Residencial, Playa del Carmen
Hours: Afternoons / Evenings
Website: https://www.cookinplaya.com/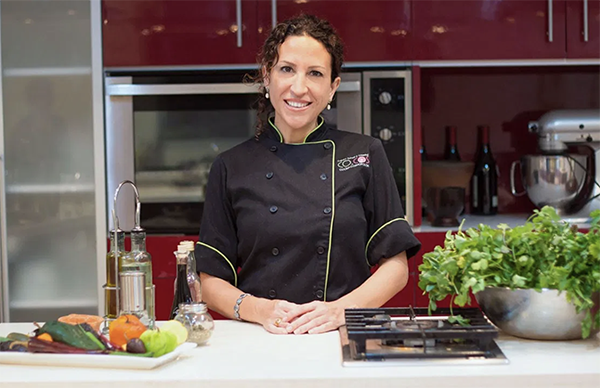 Learn how to make ceviche or study the intricacies of mexcal vs. tequila
8. Observe Mexican Hand-Blown Glass
Watch local experts create unique pieces of hand-blown glass while you peruse their for purchase selections. Prices are inexpensive, and the quality good. From gifts for family to souvenirs for yourself, observe the spectacle while filling your suitcase.
Location: Av Chemuyil Mz 26 Smz 70, La Toscana, 77725 Playa del Carmen
Hours: Variable. Closed Sundays.
Website: https://www.facebook.com/Vidriosopladomex/
Cost: Free
Map: Map to the Blown Glass Factory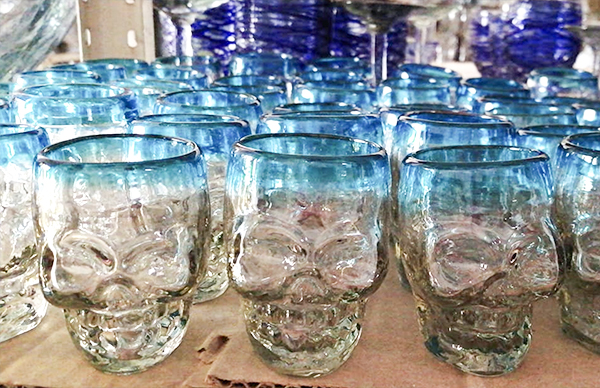 Purchase inexpensive hand-blown Mexican glass like cups, chandeliers, plates and more

For those that enjoy a bit of risk and reward, Playa offers a few casinos all over town with machines and table games. Visiting can provide a nice respite from a rainy day in Playa del Carmen. Here are a few of our favorites:

A - Tequila Barrel
Location: 5th Avenue between Calle 10 and Calle 12
Hours: 8:30am - 1:30am
Website: http://tequilabarrel.com/
Map: Map to the Tequila Barrell
B - Riviera Grand Casino
Location
: Calle 10 between 15th and 20th Avenues
Hours
: 8:30am - 1:30am
Facebook: https://www.facebook.com/rivieracasino
Map: Map to the Riviera Grand Casino
C - Winpot Casino
Location: Plaza Las Americas Mall
Hours: 10am - 4am
Map: Map to the Winpot Casino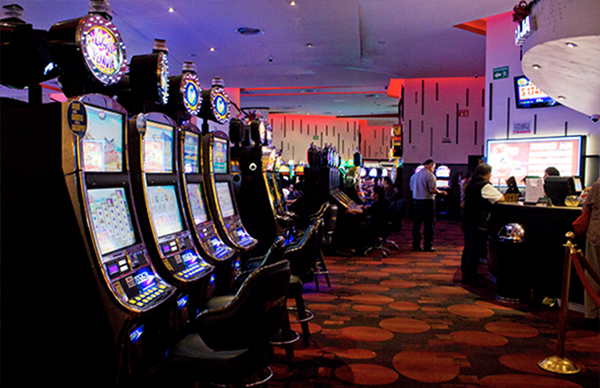 Between 1-2pm Winpot Casino at Plaza las Americas offers a buffet which can be free, depending on how much you've gambled
Cenotes are organic caves or sinkholes derived from the fall of limestone bedrock that reveals the water underneath. Some are open-air, while others are located underground or in caves. On a rainy day in Playa del Carmen you may opt for the covered cenotes. Here are some of the closest ones to Playa:
A - Cenote Chaak Tun
Location: Av. Juarez at Km. 4.7
Hours: 9am - 3pm (1pm on Sundays)
Facebook: https://www.facebook.com/CenoteChaakTun/
Map: Map to Cenote Chaak Tun
B - Rio Secreto
Location: Carretera Federal
Hours: 8am - 8pm (Book a tour online before going)
Website: https://www.riosecreto.com/
Map: Map to Rio Secreto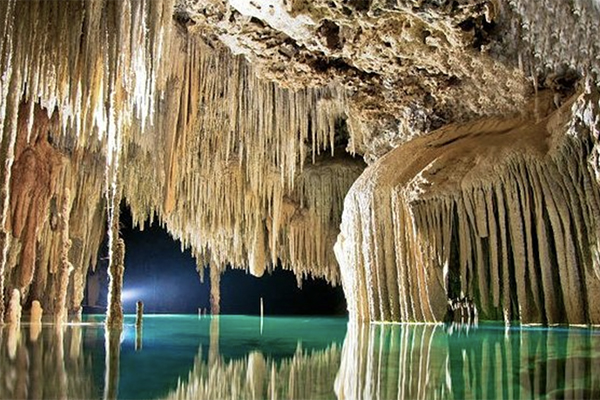 Rio Secreto is the perfect spot to spend a rainy day in Playa de Carmen. Explore thousands of stalactites and stalagmites in an underground river.
---
About the Author

Matt Weatherbee owns North American Standards ("Nasplaya"), a Playa del Carmen property management and vacation rental company. Since 2008 he's been living in Playa del Carmen after he sold everything back in Boston and drove from Massachusetts to Mexico to start Nasplaya. Now he works in shorts and sandals in the Caribbean. Nasplaya manages approximately 70 Playa del Carmen properties and employees over 20 people.